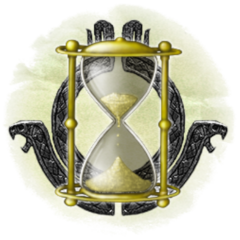 The new expansions :

535 members have voted
1. The new expansions :

Hyperborea could be another expansion about the northern parts of the world.

The Hyborian kingdoms like Nemedia (inspired by the Germanic Holy Roman Empire), Koth (inspired by a medievalish Hittite Empire) or Ophir (inspired by Italian kingdoms).

Turan: an expansion about Turan would be inspired by Persian Empire, with Zuagir tribes attacking caravan of merchants, and with adventurers looking for long-lost cities hidden in the desert.

Far-Eastern countries, with Vendhya and Kosala (both inspired by India) or Ghulistan, in the spirit of the oriental adventures by Talbot Mundy or Rudyard Kipling.

The Black Kingdoms (Kush, Dafar, Punt, and so on.)

The Pictish wilderness

An expansion on the theme of thieves, with shady cities, dubious associates, corrupt guards and mysterious sponsors.

An expansion on the theme of swashbuckling adventures with pirates of the Red Brotherhood, Messantia, Argos, and so on.

Aquilonia (inspired by medieval France/England), with a Dark Age/Arthurian ambience.

A Red Nails expansion, with weird humanoid creatures, secluded cities lost in the depth of the jungle inspired by Aztec empire.
---
---