About This File
The girl's soul was to have been sacrificed to the Beast-Lord of the Picts. Conan's team's swift actions saved her, even as the mighty coils of the summoned beast tried to crush Conan, it transfix the girl's soul from her mind with a hypnotic stare.  Back home, her lithe body still twisted and spasmed under the thin silken covers of her bed. She was burning up inside and had not returned to consciousness – her soul lost in an unholy dimension.  
Mitra's priests were summoned to aid the governor's daughter. They promised salvation was close at hand, only days away in the form of a holy Sceptre hidden in a caravan from the far south. Unable to wait, the governor paid two bags of gold to a group of heroes to ride south and to speed up the delivery.
They rode fast and came upon the remnants of the caravan in three days. A single surviving caravan guard confirmed that the priceless holy Sceptre had been disassembled in to three pieces and hidden in crates - but then they came, horrid and unspeakable monsters from the swap! With wide red-rimmed eyes the dying guard pointed to the western jungle trees as madness consumed him. The spoor was easy to follow…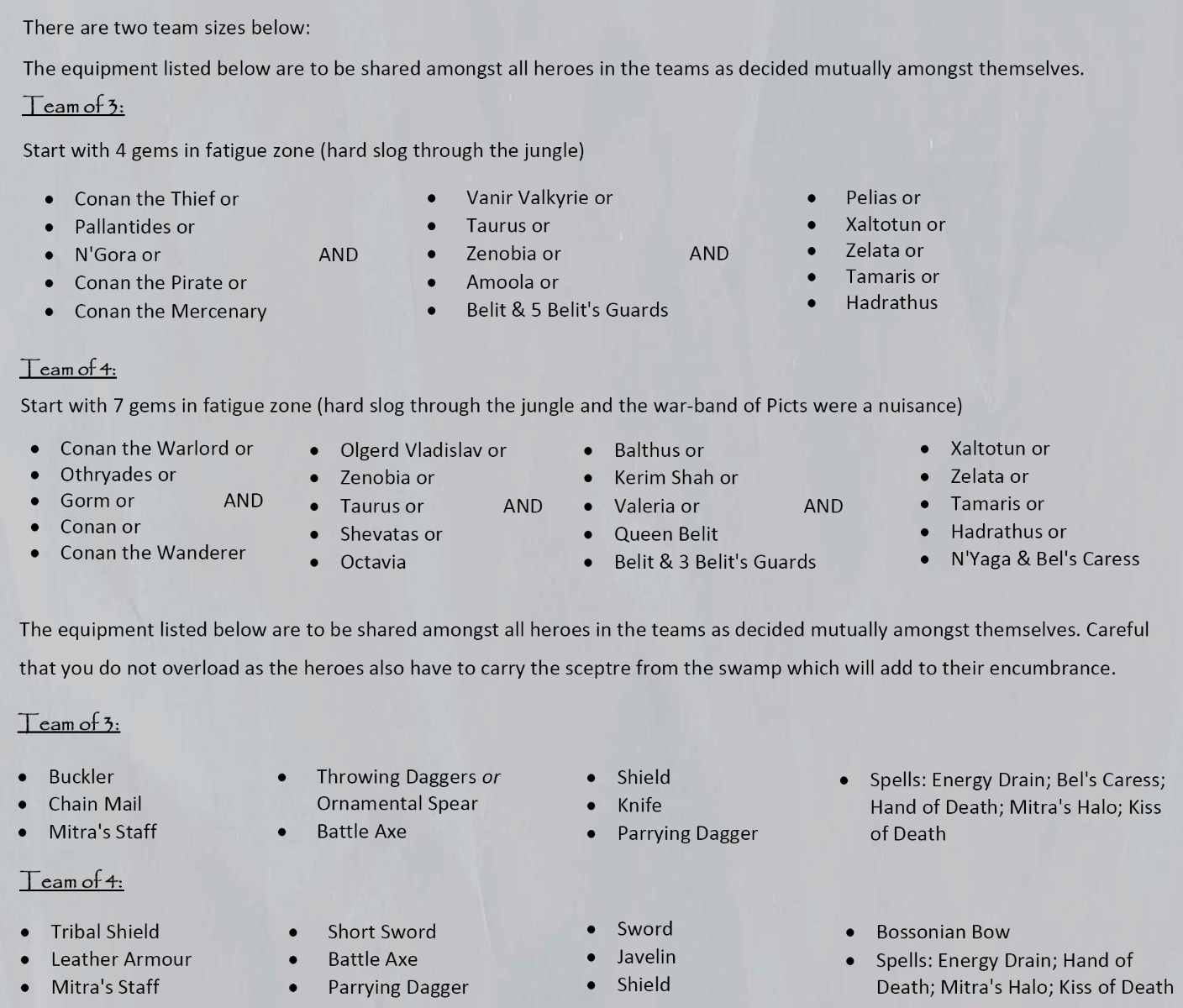 Skuthus and Thog have set up an uneasy alliance in an abandoned village in the swamp. With Skuthus summoning undead to counter the power of the tentacle monsters in the swamp under the sway of the horrid mass that is Thog. Skuthus has set up an unholy gate to draw in the necromantic energies to raise the dead, slowly building an undead army.
Thog's plans cross eons and dimensions and are hard to put into human terms. The tentacles that move under its command erupt from the swampy water and come from deep underground, a source not seen on this earth in two thousand years. He has gained the ability to summon a Swamp Demon in times of dire need However, as soon as Skuthus and Thog are beset by intruders, they work together to defend their mutual home.
The heroes arrive late afternoon and the sun is setting. They cannot afford to wait till morning, but night will bring the moon, and the moon will boost the evil forces permeating in the swamps.
The heroes start the game and must find the three pieces of the sceptre. At least one hero has to flee the village off the map with all three sceptre pieces for the heroes to win the game.
At the end of round 14, the swamp's foul energy will be boosted by necrotic moonlight and the undead hordes will become overwhelming. If all the sceptre's pieces have not left the village the Overlord has won.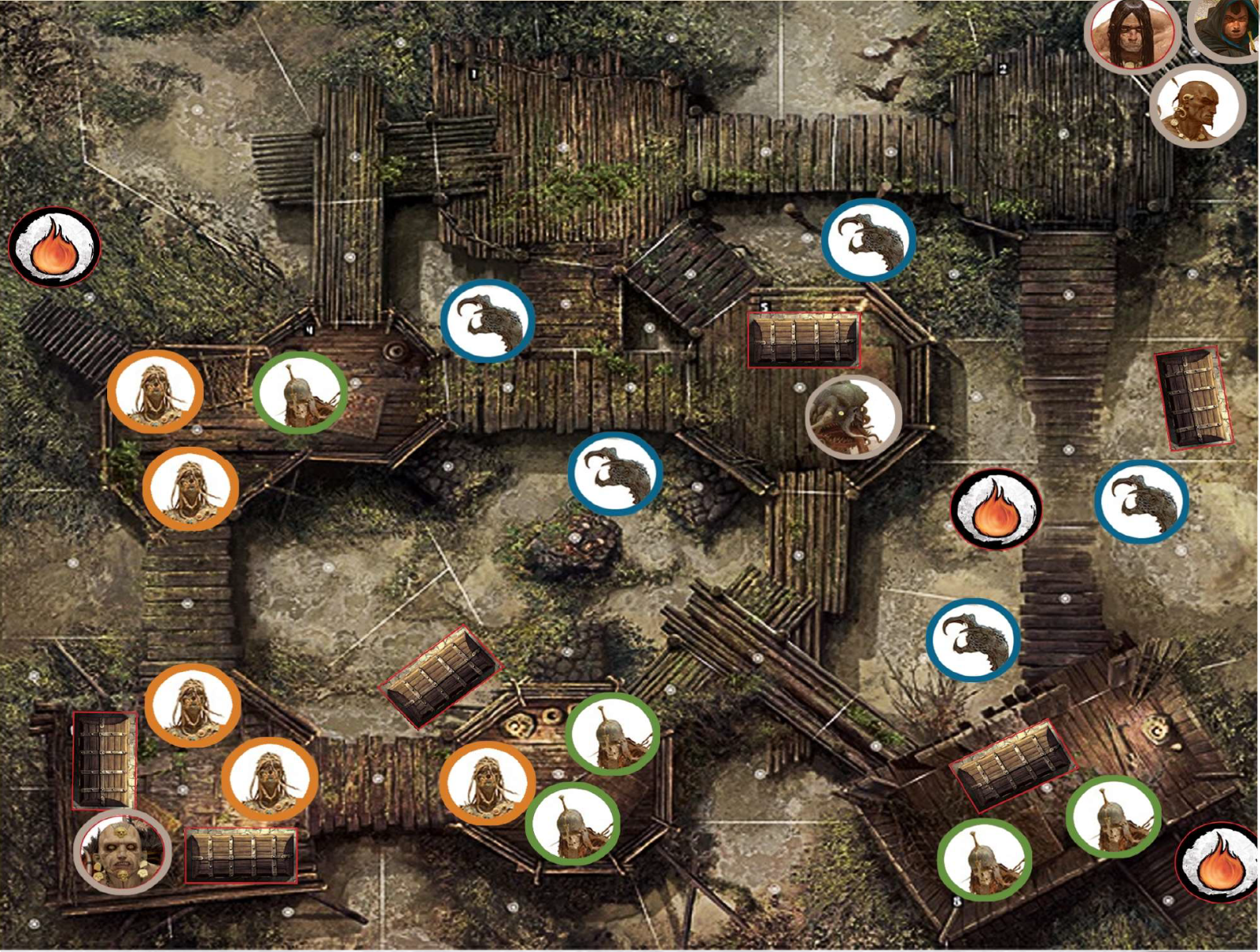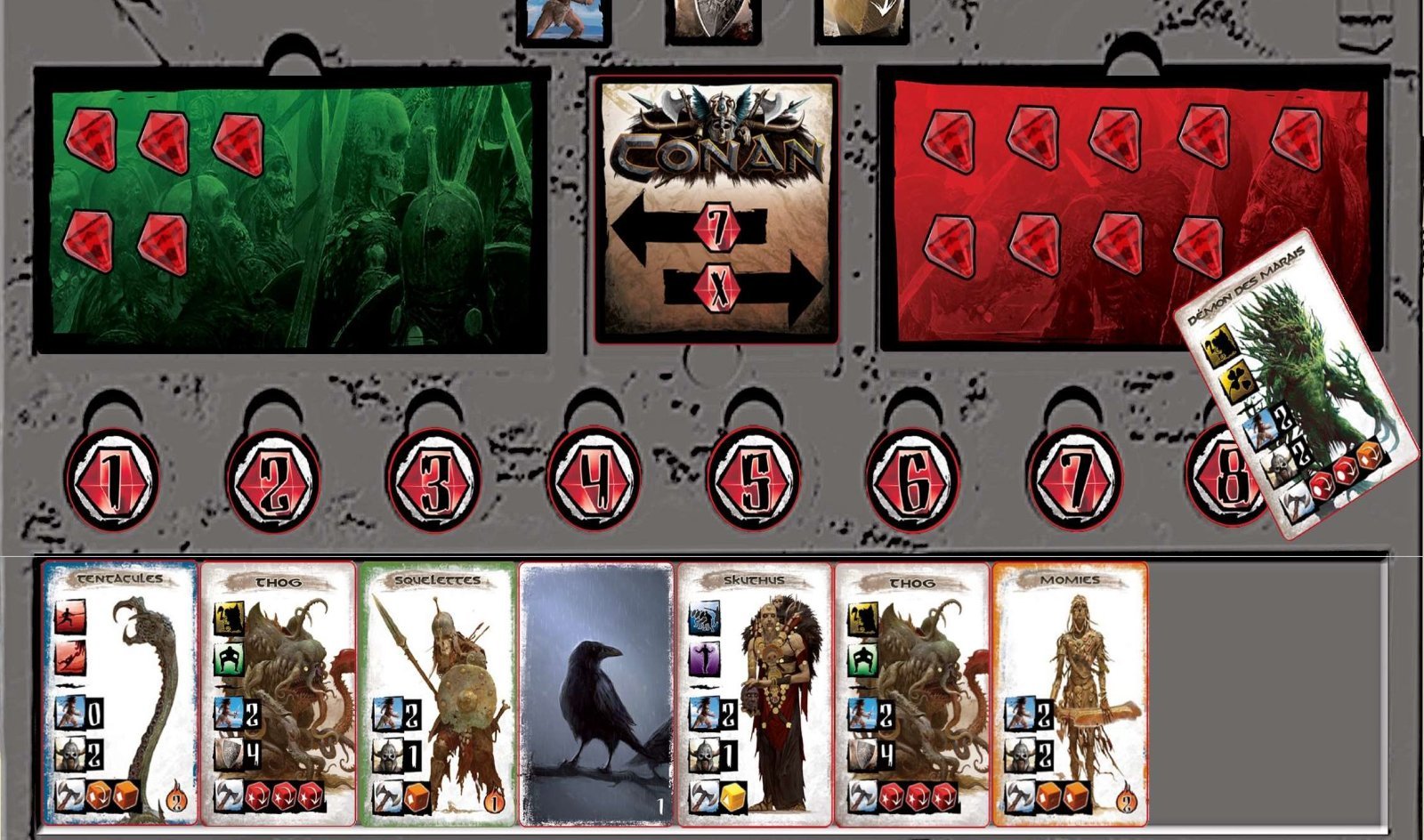 Please contact me for more scenarios.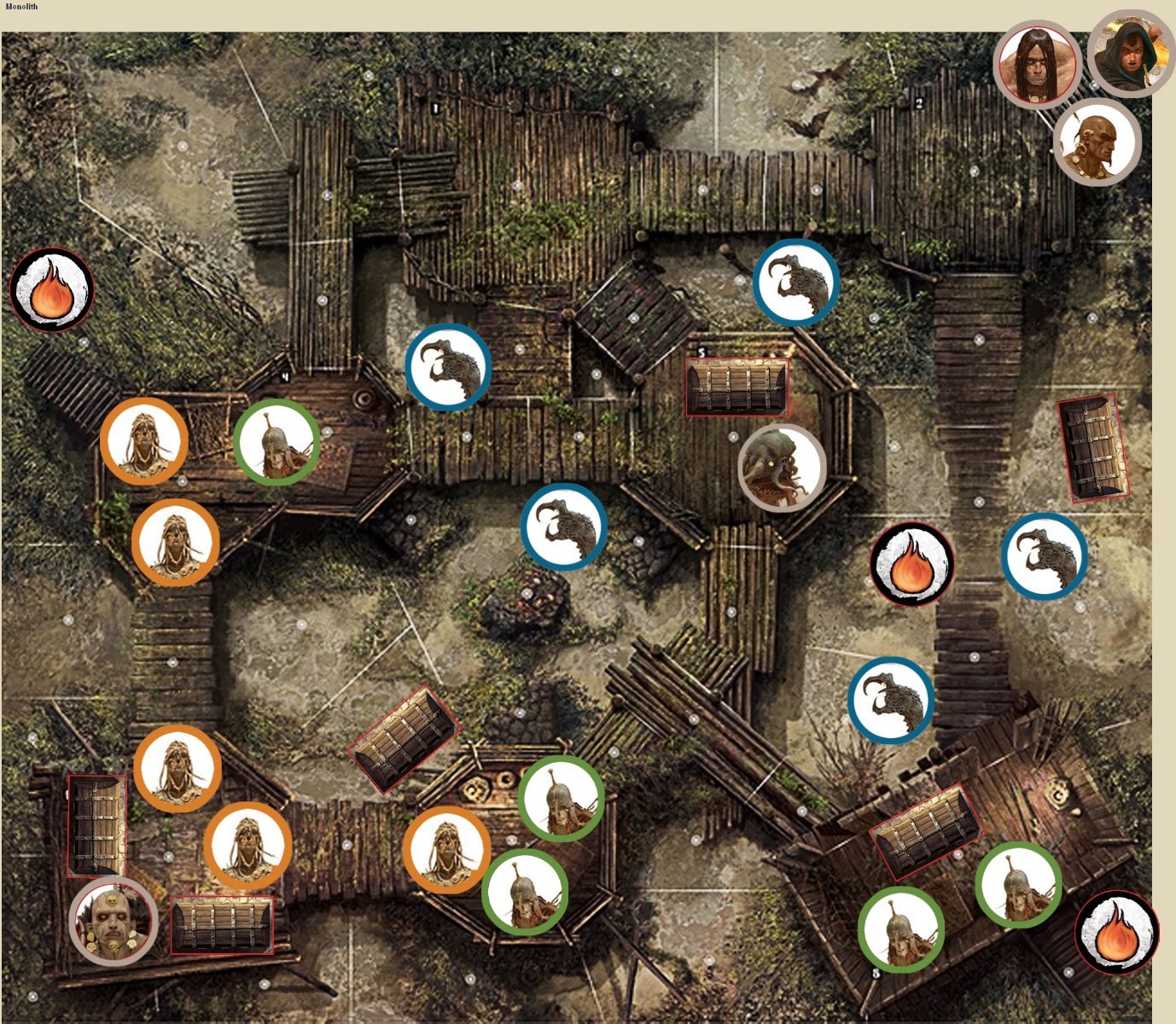 Edited by Lone Pathfinder
---
What's New in Version
2.2.0
Released
More difficult. Restricted choices of heroes.